Giving up on C++ (for now)
Submitted by Earok on Sat, 08/15/2009 - 19:41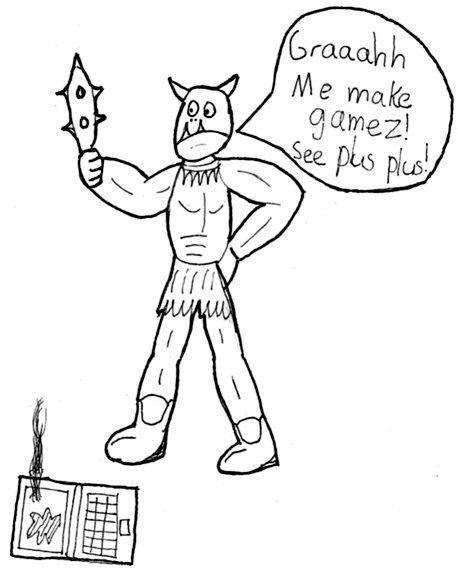 My failed attempt to learn C++ and OGRE
After doing a little bit of experimentation and some of the tutorials with OGRE in Visual C++, I have decided to put it aside for the mean time and instead go to BlitzMax for 3D game development. The reasons why:
I am already quite familiar with the BlitzMax language.
BlitzMax applications can be compiled for Mac and Linux.
At least in theory, porting my existing games from Blitz3D to BlitzMax shouldn't be too difficult.
I invested a lot of time developing the Earok Engine, so I don't want to throw that out.
There are a wide variety of graphics engines that have wrappers for BlitzMax - The Blitz3D SDK, MiniB3D, Truevision, Irrlicht, and yes, even OGRE.
For me at least, the performance gains from using C++ probably isn't enough to justify the extra complexity.
You don't need C++ to make great games - look at the games by Yahtzee and Cactus for instance.
Even though C++ experience is important for the industry, I'm not looking for an industry job yet.
Perhaps most importantly, BlitzMax is a New Zealand product!
I have decided to set some actual goals - something I haven't done in awhile.
Offer Mac versions of all of my games (excluding Derelict) by the end of August.
Offer a Mac version of Derelict by the end of September.